Michelle Martin
Michelle's interest in real estate was piqued long before she made it her career. She has witnessed some of the behind-the-scenes aspects of property transactions and conveyancing while working at a law firm and over the years has understood and appreciated the real estate business from a clients view point as an assistant.

Michelle went above and beyond helping us find the right house. Always cheerful no matter how many homes we dragged her to (lots!). If there was something she didn't know she was prompt in finding out. Excellent service. I would highly recommend her.
- David T Pulykda.

More Testimonials
 Working with Michelle was great. She was available when we needed her and she really led us through the process of buying our first home. She spent a lot of time with us searching and really made us feel comfortable with the process and with a tough market until we found the perfect home for us. I would definitely recommend her to anyone looking to buy a new home. Thanks Michelle!
– Shannon

More Testimonias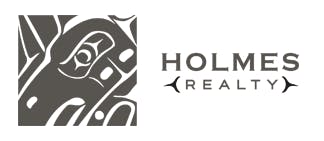 Phone

Office

My Office

Holmes Realty

Address

2481 Beacon Avenue
Sidney, BC V8L 1X9